March

Math + Coding

Bootcamp (Grade 7-12)
Stanford

Alumni teaches a revolutionary new approach to math education, by teaching math through code.
Equip your child with the skills needed for the

21st century
Strive Teaches Math Through Code
Learning math through code not only teaches the most valuable skill in the 21st century (coding), but it also makes math come alive.
​
Students can visualise math in real-time, they play and develop an intuition for the math. Using math + code students can create games, visualisations, music, and thousands of other projects. Strive makes math inspiring and applicable to the real world.
​
👨‍🏫
Our world-class expert tutors will give your child the specialised support they need to succeed
🧮
Based on Your School Math Syllabus
Our content is specialised to your school's maths syllabus. Meaning we will be strengthening existing concepts and helping your child prepare for upcoming topics.
👨‍💻
We teach the most in-demand programming language in the world: Javascript. Students can use this to build websites, apps and AI bots. It is very similar to languages like Python so students can easily learn new languages after.
The Strive March Bootcamp
Five days of fun, math, coding and creation.
Over five, 90-minute sessions students will get a comprehensive introduction to coding and take their math to another level. This boot camp is perfect for students who have never coded before and for students who want to take their coding to the next level.
Five days, five projects specialised to your child.
The following are just examples, the projects will vary from student to student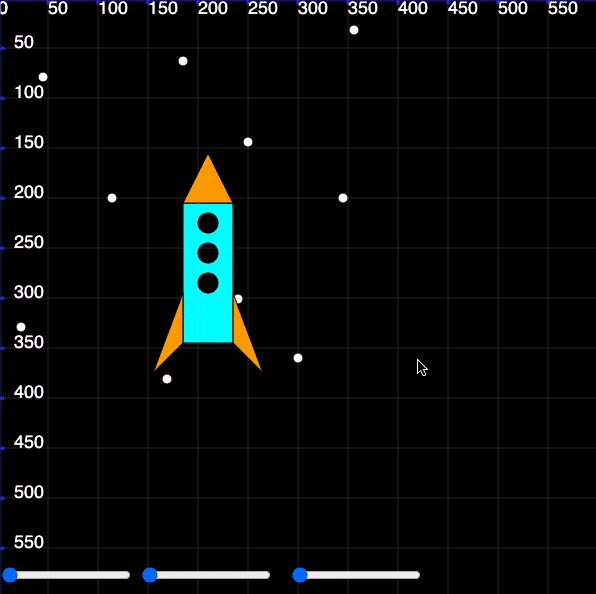 In this project, students build a rocket that can be controlled with the arrow keys on their keyboard. They can also change the background colour using sliders controlling the red, green and blue values of the keyboard. This is a phenomenal introduction project to coding, it covers topics like variables and user input. The math topics include co-ordinate geometry, algebra and properties of shapes.
🧠
Learning math through code teaches students about algorithms and how to solve a problem step by step
👩‍🔬
Real-world applications of math and coding
We teach students real-world math and real-world data science they care about. In the process, we answer math's most notorious question: "When am I ever going to use this?
📱
Foundations of software engineering
We cover the basics of coding, these principles are the same for all programming disciplines, so students can learn any other topic they want after they complete our course.
Other Key Concepts Covered
✅ Coordinate geometry
✅ Problem-solving
✅ Trigonometry
✅ Functions
✅ Properties of shapes
✅ Rates and change
✅ Vectors
✅ Variables, local and global scope
✅ Logical operators (if statements)
✅ Computer graphics
✅ For loops
✅ While loops
✅ Algorithms
✅ Arrays
1000+ Hours Teaching Experience
7.5 hours of 1-1 lessons.

Dedicated Strive profile that can be used for job and university applications.

Lifetime access to Strive community and Strive content
We will find five days that work for you during this period.

Morning afternoon and evening slots are available.
Whats app us and we will guide you through the registration process
Or Schedule a Free Trial Class
Each student gets a Strive profile to showcase their coding portfolio. This profile can be used for

university or job applications

.
I think it was very interesting. It felt cool, All of us had a lot of fun, your teaching style made our fundamentals clearer for algebra and co-ordinates
Pulkit truly makes learning fun. His didactic style is geared to an enduring ownership of the topics. His pedagogical approach is remarkably mature; he demonstrates a keen understanding of the teen/pre-teen psyche. Perhaps most importantly, he teaches his students lifelong skills relating to scholastic discipline as well as emotional well-being.
Thank you for making learning so much fun. Your teaching methods and strategies are not only cool but also impactful.